Videos with Bailey Brookes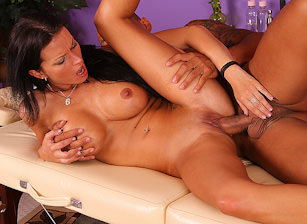 Description :
Amanda decides to pamper her husband Kenny with a nice and relaxing massage. As they arrive to the massage parlor Amanda introduces her husband to Rayveness and asks her to take care of him as this would be his first massage ever. Kenny is embarrassed from being there but agrees to a short deep tissue massage session with Bailey. Kenny is nervous at first as the massage progresses he relaxes and lets Bailey do her thing. When Bailey hears about Kenny's poor sex life she decides to help and treat him to a full service massage...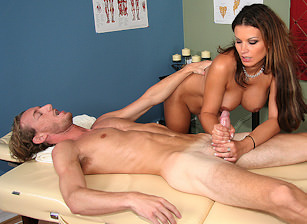 Description :
TJ works in televisions sales. He's been staying late at the shop checking out massage-parlor.com's website in HD (Yeah, we know, a shameless plug). The videos looked pretty unbelievable to him and he wonders if he could have the same good time at his local massage parlor down the street. When arriving at the massage parlor, TJ is greeted by Maya, the madam, who introduces him to the girls. TJ hooks up with Bailey who showed him what massages can be for those who dream.

Pictures with Bailey Brookes