Videos with Dakota Skye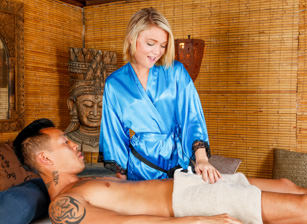 Description :
Keni ordered the cabana massage and was delighted to see the new girl Dakota has joined the ranks at the massage parlor. Keni's Massage goes better than he'd expected, her being a new girl. Only after Dakota explains that she's learning all the tricks of her trade from her mother, in order to eventually take over the family business. Keni knows what to expect, it's not his first time at the massage parlor, but Dakota is eager to try out a new full release treatment that she learned from her mom just a week ago. Watch as Dakota makes Keni's experience particularly pleasant adding the perfect final touch that even Keni wasn't expecting.
Categories :
Oil
,
Pussy Licking
,
Blonde
,
Blowjob
,
69
,
Deepthroat
,
Teen
,
Massage
,
HD Porn
,
Open Mouth Facial
,
Petite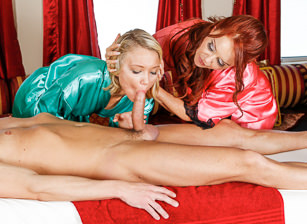 Description :
Dakota and Janet have a close relationship as mother and daughter, but some things aren't meant for daughter's eyes. Janet's client is one with a particularly special need and she's not sure her daughter is ready for the training yet. Will finally arrives and expects his usual treatment complete with a more aggressive release. By the time Will's ready for the special treatment, Janet decides Dakota is ready for some instruction, at the very least. The family business needs to continue with a high level of professionalism. Janet hands off Will to Dakota, allowing her to take the reins, at first, then both make use of their genetic cock blowing talent.

Pictures with Dakota Skye