Videos with Gavin Kane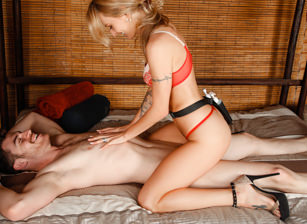 Description :
Gavin Kane came to the spa today to have Natasha Starr's special treatment. Natasha is a polish masseuse with a perfect body and some expert massage techniques that are top secret. You'll have to wait and see... But, Gavin is just as excited. When the massage starts with Natasha in her stunning bra and panties, Gavin knows something is up. Natasha's massage involves quite a bit of body contact, as you can see by the way she straddles Gavin to get at his tense lower back. Natasha has Gavin turn over, and soon she has his balls in her mouth, massaging them with her tongue. Soon Gavin's stiff cock is deep in Natasha's throat until he cums all over her face, and in her mouth.
Categories :
Blonde
,
Tattoo
,
Body Massage
,
Handjob
,
Blowjob
,
69
,
Cock Pussy Rubbing
,
Facial
,
Natural Tits
,
Ball Licking
,
Ball Play
,
Bubble Butt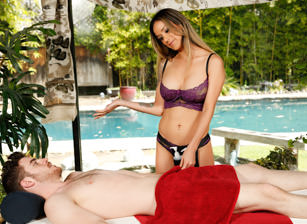 Description :
Gavin Kane is looking for his wife's dog Sparky when he sees Nadia setting up the massage table inside in her underwear. Gavin has been searching everywhere, but never expected to find a treasure like Nadia. Nadia offers to give him a massage in return for keeping his mouth shut about her business. After the massage, he asks why she's in her underwear, and she reveals that it's so the guys have something to look at while she performs the happy ending. Gavin is super nervous because his wife, and her family is all looking for sparky and could come by and see him cheating at any second! But, Nadia reassures him he wants to stick around for the big finish. We see her take his cock into her warm moist mouth, tease his cock with her warm pussy, and suck his cock to completion. Eventually he even gets a taste of her pussy in 69, but at the end she can't resist taking his huge warm load all over her giant right tit.

Pictures with Gavin Kane